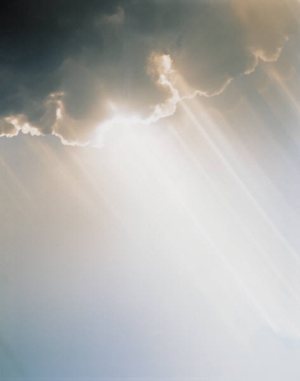 Unexpectedly losing a family member or close friend is terrible. We have rituals to help us through the tremendous grief that sets in though: calling hours, funerals, graveside services, and gatherings of friends and family to share a meal all help keep our minds occupied during those first few days of pain. But what happens when something unexpected happens to a colleague? It doesn't feel quite the same, but we are still experiencing a tremendous sense of loss.
Work Feels Like Family
For those of us fortunate enough to work with a terrific group of people, we often feel like we have two families - our family away from work, and our other "work" family. Sometimes that "work" family extends beyond those that are in our department, team or section of a particular building. Last year a member of my team passed away very suddenly. She was only in her 40s which made it so much more difficult. Her death was felt on many levels ranging from the sadness and sense of how unfair it all was, to our daily operations and the loss of a highly productive employee.
Not Again
Now another employee in their 40s outside of my department has died suddenly. Her team members are sad, her young patients are devastated and confused, and I'm trying to figure out exactly what Human Resources should do in a situation like this? It's not like this hasn't happened over the years, particularly since I've worked in large organizations most of my career. Yes, we have a tight process here to ensure flowers are sent on behalf of the organization to the family so they know we are aware, and are truly saddened at the news. But as I've considered losses both personally and professionally, it seems to me there is no special act that makes anything better. There is no perfect action to take to support all of the people affected. It is simply too much to handle. We must endure...support each other...and continue.
Dietrich's Words
Several months ago I wrote about the impact
Dietrich Bonhoeffer
has had on my life. In times such as these, I look to Dietrich for solace:
"There is nothing that can replace the absence of someone dear to us, and one should not even attempt to do so. One must simply hold out and endure it. At first that sounds very hard, but at the same time it is also a great comfort. For to the extent the emptiness truly remains unfilled one remains connected to the other person through it.
It is wrong to say that God fills the emptiness. God in no way fills it but much more leaves it precisely unfilled and thus helps us preserve - even in pain - the authentic relationship. Further more, the more beautiful and full the remembrances, the more difficult the separation. But gratitude transforms the torment of memory into silent joy. One bears what was lovely in the past not as a thorn but as a precious gift deep within, a hidden treasure of which one can always be certain."
How About You
What do you do when faced with the loss of a colleague? How do you show your leadership? Have you developed a "work ritual" that helps the team make it through somehow?

I'd love to hear from you.
No Excuses.
pics courtesy o

f Inspiration

and

Cross Pointe