Q4 is underway and along with it comes new performance targets, year

-

end pressure, and hopes for a strong 2012.

During times of transition it can be useful to take a look at ourselves before we jump into that monstrous task list and unrelenting ping of the Inbox.
I must admit I am lucky.

I love my job.

I have

a great group of people to work with, and my organization has one of the most important roles to play in society -> caring for sick and injured children.

But does that mean I love every part of my job?

Is that possible for anyone?

I don't think so.

The reality is that even for those of us who truly are blessed with a good job, even to the point of feeling a bit guilty about it, it doesn't mean we enjoy every aspect of that job.

And that's okay…it's what we do about it that is most important.
We all have a long list of responsibilities, and with that an even longer list of issues that require our attention.

So what about those things that take a lot of time and energy but aren't on our favorites list?

Have you identified what those items are?

Are you aware of the risks these particular issues pose to your leadership?

Avoiding the tasks that you...well...really dislike won't serve you well or the people around you.
It comes as no surprise that the world of work, and in particular leadership, is changing dramatically.

New employees have integrated technology, social media, and a heavy emphasis on work/life balance unlike any other generation.

For Managers that still cling to the "bootstraps" work ethic, the reality of the modern worker is a massive disappointment.

It's not that expecting employees to work hard is an old fashioned idea; it's just that how that idea is manifested in the world of work today is very different.

Does everyone really need to be in the office all day and night when email, calls, and updates can all be done from an iPhone?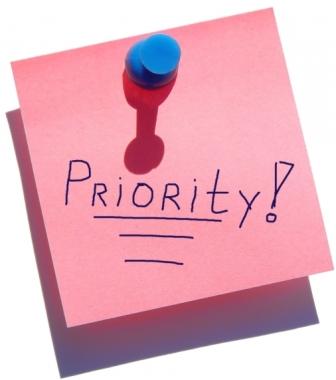 Investing some time to consider what must be done that does not get you excited is worth it…as long as you take care of those issues first.

Hit them while you're fresh and energized.

You'll be more productive, and will be able to knock out those items faster than if you wait until you are worn out from a productive day and still have the "mundane list" looming.

I know I'm switching up my routine to follow this plan.
Do you ever take time to identify the boring stuff?

Or, is your Inbox calling so loudly that you never have time to consider what comes next?

It's okay to take a breath once in a while, and then to prioritize specifically when you're going to tackle the not-so-fun part of your job.

Get it done, and then get on with the new, exciting and challenging projects that are waiting!
I'd love to hear from you.